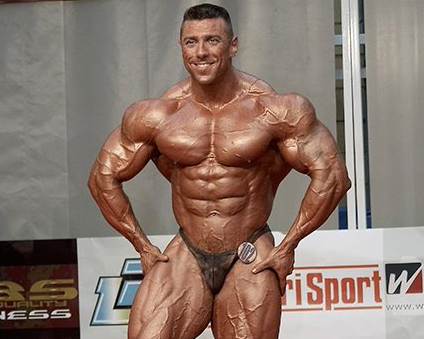 Exercise can be scary. When many of us think of exercise, our minds turn to weight lifting and then to professional body builders! But as leaders, we need to become masters of ourselves (aka "lead" ourselves), if we expect to lead others. How can a preacher preach about self-discipline if his stomach screams something different? Can we present a confident image if we're uncomfortable with our perceived amounts of flab? While i am not suggesting that if you are overweight, you cannot lead others, I am suggesting that there are great benefits to leadership that comes from exercising.
There are so many things that we could talk about concerning this, such as eating portions, how to lift, how to eat healthy, etc, but I'm going to share why every person should exercise because of the following benefits.
1. Your health will improve.
Exercise promotes your overall health. Now, many of us know that cognitively, but we haven't internalize it. Examples will help. A friend at seminary and I use to play basketball three times a week last semester. This semester, we haven't played much because of his workload and as a result, his headaches that were previously held back by exercise are returning. Or take a relative of mine. Being older, she's had some trouble coming back physically from a car accident.
She's had some lingering aches and pains, but since she's starting working out, she's mentioned how she rarely feel achy. Or, take me for an example. Whenever I come back from a run, my appetite decreases. After the first time I went for a run on the Benjamin Franklin bridge in Philadelphia, I barely at a 6in sub from Subway. If you know me, I can usually wolf down a footlong! Exercising, whether that be lifting weights, playing some sports, or taking a walk, can help slim down some pounds, take away the aches, decrease your appetite and give you more energy.
2. You will have a better self-image and higher self-esteem.
Our self-esteem and self-image comes partly from our minds. Its the result of how we think about ourselves, based off of what we think others will think of us. However, our physical surroundings can play a part in how we think about ourselves. For example, if I roll out of bed, sit down at my desk and try to do work while in my sleeping clothes, I feel lazy. If I get out of bed, have some breakfast, change into jeans and a polo and then do some work, I feel energized
and ready to work. Our bodies are the same way. If we look at ourselves and don't like what we see, we feel down on ourselves, convinced that we're fat and that no one likes us. But, when we see our stomachs being not so big, or that we dont' get as tired walking up those step, we feel better about ourselves. This translates into a better attitude and a better outlook on life. And trust me, those that you are leading will enjoy a happier you!
3. You will have lower stress levels.
We all experience stress and we all need to find ways of relieving it. If we don't relieve it, like a cover pot of boiling water, we will just burst! Exercise has a way of lowering stress levels. According to Mayo clinc, "exercise has some direct stress-busting benefits." They say that it not only pumps up your endorphins (that's some good stuff!) and improves your mood (a bonus), it is also like meditation in motion, helping to keep you calm and clear on your tasks. When I run, I'm focusing on just putting that one foot ahead of the other one and then repeating. When I lift, I'm focusing my energies toward lifting that one weight. Meditation in motion.
____________________________________________________________________________
So, while exercise can definitely be scary at first, keep in mind the benefits. It doesn't matter if you lift weights, or play some sports, go for a run or go for a walk. Any and all exercise will make you healthier, more confident and less stressed.